Exquisite and a one-of-a-kind taste experience. These are some of the best ways to describe Lindor chocolates. And it is with great pleasure that we are putting the spotlight on these tasty treats, mainly because everyone definitely needs to grab the opportunity to eat these wonderful creations.

A Brief Snapshot on Lindor Chocolate Flavors
As a creation of ever popular chocolate manufacturer, Lindt & Sprüngli, Lindor treats originally launched truffle balls way back during the 1949 year.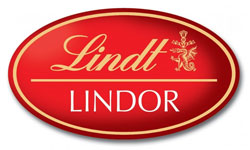 Image source: wikimedia.org
Through decades of experimenting and conceptualizing the best way to serve chocolate delicacies to connoisseurs all over the world, the brand revamped the Lindor creation as a hard shelled chocolate that comes with a smooth chocolate filling.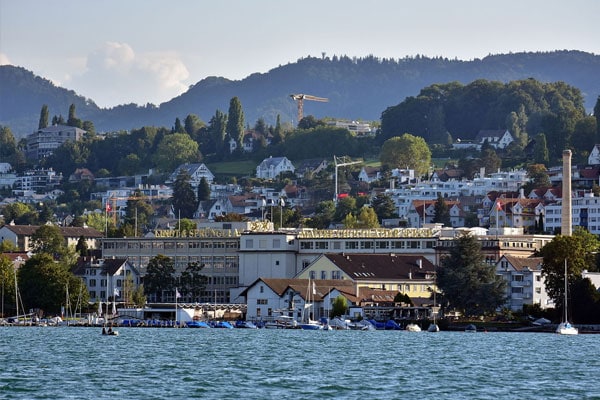 Coming in either ball or bar variants, the variety is further expanded with the plethora of flavors to choose from. Breaking down the selection, one can select from a wide variety of exciting choices. Here are some that will truly satisfy one's chocolate cravings:
Milk – a milk chocolate shell combines with an equally pleasurable milk truffle filling – definitely a standout treat.
White – white chocolate lovers will truly be amazed with the smooth truffle filling that blends just right with the white chocolate shell.
Caramel – behold the taste of caramel chocolate and a unique caramel truffle filling.
Sea Salt – only Lindt & Sprüngli can come up with this delightful creation. A milk chocolate shell, made with special sea salt crystals, makes the perfect partner of a smooth and milky truffle filling mixed in sea salt.
Dark – go for a classic taste with a perfect Lindt & Sprüngli chocolate shell and an amazing dark truffle filling.
Stracciatella – embrace the wonders of cocoa with this choice. An outstanding combination of precious cocoa pieces and an exquisite white chocolate shell that envelops an also great white truffle filling.
Pumpkin – try something different today – this choice blends a milk chocolate shell and an extra-smooth truffle filling infused with pumpkin spice.
Lindor Chocolate Color Guide
In line with its wide variety of chocolate flavors to choose from, Lindor Chocolates are color coordinated to provide an easier way for consumers to know what they are about to feast on. To provide you a quick example on how colors and flavors work, here's a short analogy:
Black Color – contains extra dark chocolate
Red – a milk chocolate flavor
Light Pink – a tasty Irish Cream choice
Light Purple – an Almond Case flavor
Purple – for Vanilla lovers
Dark Aqua – a unique combination of Sea Salt and Caramel
Sky Blue – for that spectacular Sea Salt flavor
Have fun finding out the flavor and color combination – perhaps this is even one of the greatest factors Lindor Chocolates offer, for the thrill to taste and match the color is a divine experience.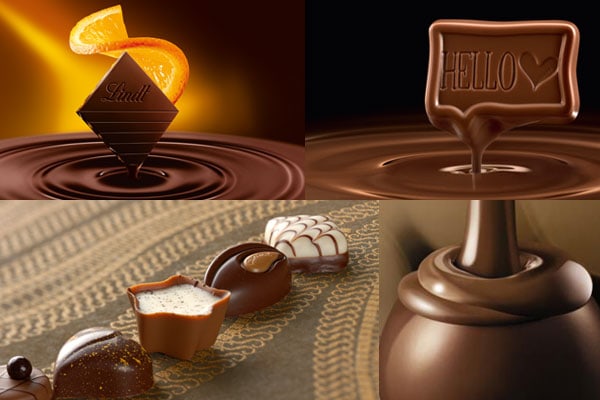 Image source: chocolate.lindt.com
The Secret: Lindt Lindor Ingredients
No matter the flavor one chooses, the exceptional focus on prioritizing chocolate ingredients is what makes Lindor chocolates such a treat to eat. By taking the extra step in choosing, pain stalking processing, and even blending only the best cocoa beans in the world, is how Lindt & Sprüngli creates its miraculous and gastronomical sweets. As such, one can only be assured of the tastiest chocolates from this brand!
The Extra Mile: The Lindt Chocolate Factory Factor
Another step to consider in creating Lindor chocolates is the focus of the brand on its chocolate factories. Integrating the revolutionary chocolate processing of conching (which involves a great amount of time of constantly stirring a chocolate mixture), factories from Lindt & Sprüngli makes sure that quality and production of its production is always at a high level. Additionally, hiring only the best and renowned chocolatiers in the world is a standard – a trust that Lindt & Sprüngli makes sure to deliver for its consumers worldwide.
Currently, this chocolate brand has six factories spread out in key locations around the globe. Additionally, to market their products to a wider market, several Lindt Chocolate Cafes have also been launched.
Lindor Chocolate Calories Spotlight
Health is always a concern, so make sure of the amount of calories you may take from eating Lindor Chocolates. Typically, a Lindt & Sprüngli Lindor chocolate truffle ball will contain 75 calories. Since a package of these treats usually contain 12 pieces of chocolate, this would equate to approximately 876 calories.
Figures do differ with the choice of chocolate or flavor. A white chocolate choice would typically be 77 calories (an additional 2 calories to consider from typical chocolate selections).
Quick Question: Lindor Chocolate Ball or Lindor Chocolate Bar?
Now, seeing the amount of variety that Lindor Chocolate offers, we'd like to push forward a question that most connoisseurs actually asked seriously. Would you go for the chocolate ball version or the chocolate bar one?
Of course, seeing how subjective this is, there is no right or wrong answer for this! Each variant, though containing the same flavor or style, do each offer a unique taste experience that anyone will surely enjoy. Perhaps the thought of something exquisite would go for the ball? Or maybe those craving for classic forms of a bar would go for that? Nevertheless, the flavors (and even colors) and variants of Lindor Chocolates all provide the taste experience that one will only delight from! What do you think? Let us know by leaving a comment below!
Taste the Greatness of Lindor Chocolates Today
Lindor Chocolates are truly treats that one can treasure and be satisfied from. Make sure to order some today – it will be worth your time, that we can assure you of!
Other Lindor Chocolate Resources: