Fancy some fine chocolate today? Or want some amazing baking ingredients in your next kitchen adventure? Worry no more! Go for one of the best – Ghirardelli Chocolates is one such brand that you should definitely try (both in terms of flavor and baking ingredient essentials!)!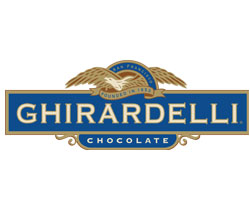 A Brief Ghirardelli Chocolate Company History
The brand's founder, Domenico Ghirardelli, always had chocolate his entire life – you could actually say he lives and breathes the treat, given that the chocolate trade has been instilled in him as early during his childhood years.
Born in Italy way back in the year 1817, Ghirardelli moved to Uruguay to work and gain experience in a coffee and chocolate treats store. Eventually, when he and his wife decided to move to Peru, he then decided to open and operate his very own store.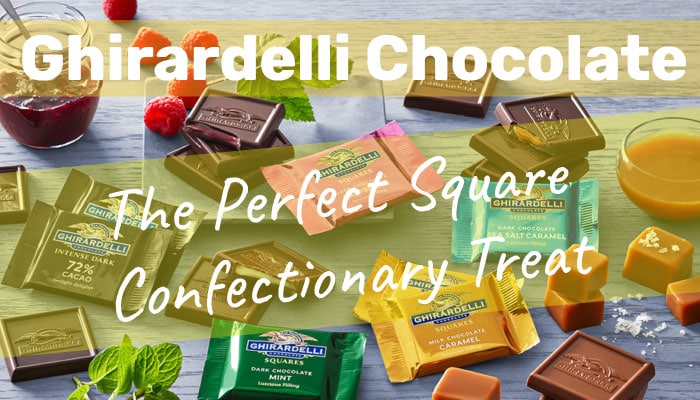 As serendipitous as it may be, his then neighbor, James Lick, who fancied Ghirardelli's chocolate products, moved to California. Lick had with him some of Ghirardelli's chocolates when he migrated to the United States.
Because of the positive feedback and demand that Lick got concerning the chocolates, Ghirardelli decided to take the plunge and eventually move to San Francisco as well. The decision to transfer allowed the Italian chocolate expert to hone and perfect his craft – a Ghirardelli chocolate factory was then launched in the country soon after.
Mishaps still did happen during the early years in San Francisco for Ghirardelli. The Ghirardelli factory, unfortunately, experienced a fire in 1851. Still, the Italian confectionary wonder held his head up high and continued to forge ahead.
Related Other Americans Chocolate Brand 3 Musketeers – Legendary Sweets Fit for the Hero in You
After opening another Ghirardelli store, and experimenting and producing more chocolate products, the confectionary store (now a company) had blossomed and even started to import their treats worldwide. The Ghirardelli recipes, honed and perfected throughout the years, still continues millions of customers today.
Important Ghirardelli Chocolate Details
The Ghirardelli Chocolate Company takes pride on the quality placed on each and every of its products. Here are some important quality tidbits that the company is proud of sharing to consumers:
The Gluten-Free Movement
Given the importance of removing gluten as a key ingredient in confectionaries, the Ghirardelli Chocolate Company is taking the necessary steps to remove gluten from its recipes. It is expected that every product manufactured by the chocolate company will be gluten-free by the year 2020.
Cocoa Content Count
Every product manufactured by the Ghirardelli Chocolate Company has a cocoa content and nutrition counted listed on the packaging. Typically, cocoa count of Ghirardelli treats would be at 50%.
Gelatin Details
For products that include gelatin in its recipes, the Ghirardelli Chocolate Company derives the ingredient from beef (kosher certified). Similar to the gluten-free approach, the company is also taking the necessary steps to change this – it is also expected that by the year 2020, gelatin will be sourced out from a plant-based ingredient.
Ghirardelli Chocolate Products You Should Try Now
As such, we would now like to direct your attention to the main focus of this amazing chocolate company – its products! We would hope that after reading the snippets on these treats that you'd head out and get some of these chocolate products. Also, please do take note that the Ghirardelli Company offers not only chocolates – baking products are also sold by the firm.
---
Ghirardelli Chocolate Squares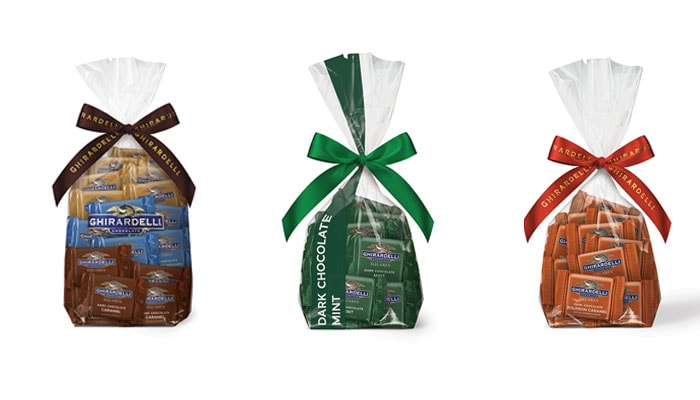 Image Source: ghirardelli.com
Probably the product that made Ghirardelli a household name, these treats are definitely a one-of-a-king confectionary delight. Ghirardelli Chocolate Squares unique texture and quality brings about a taste that will truly be one of the most memorable gastronomic moments a customer may be lucky to experience. Some flavors (and variants, depending on the packaging or if bought in a gift bag) offered by these amazing squares are:
Caramel
Peppermint Bark
Caramel Trio
Ghirardelli Dark Chocolate
Dark Chocolate (Sea Salt Caramel)
Milk Chocolate
Dark Chocolate (Mint)
Assorted
Intense Dark Chocolate
Dark Chocolate (Raspberry)
Dark Chocolate (Blueberry)
Cacao Evening Dream
Dark Chocolate (Bourbon)
Intense Dark Chocolate (Sea Salt Roasted Almonds)
Milk Chocolate (Pumpkin Spice)
More About Ghirardelli Chocolate Squares on ghirardelli.com
---
Ghirardelli Chocolate Bars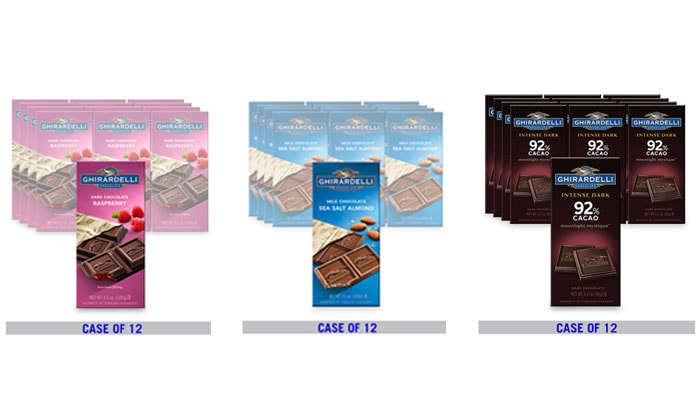 Image Source: ghirardelli.com
For a conventional take on chocolate, Ghirardelli also produces confectionaries in bar versions. These bars bring about the classic take on how chocolate treats are enjoyed, jazzed up with amazing flavors perfected by the company throughout the years.
Tasty and delightful as its other variants, Ghirardelli chocolate bars are available in these flavors:
Blood Orange Sunset
Cacao Moonlight Mystique
Cacao Evening Dream
Cacao Twilight Delight
Cacao Midnight Reverie
Milk Chocolate (Caramel)
Dark Chocolate (Caramel)
Dark Chocolate (Raspberry)
Hazelnut Heaven
Milk Chocolate (Sea Salt Almond)
Cabernet Matinee
Dark Chocolate (Sea Salt Caramel)
Cherry Tango
Raspberry Radiance
Cashew Crescendo
Toffee Interlude
More About Ghirardelli Chocolate Bars on ghirardelli.com
---
Ghirardelli Hot Chocolate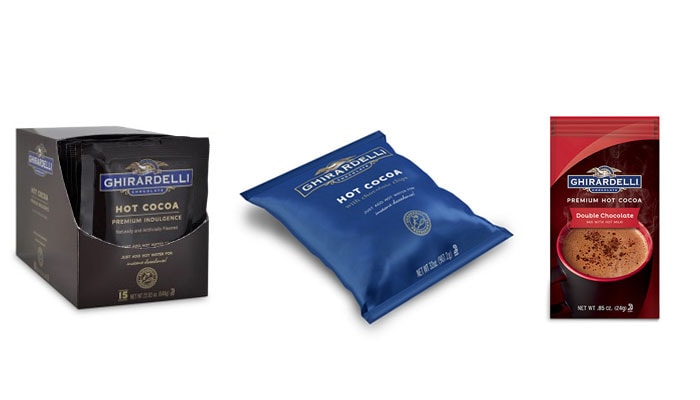 Image Source: ghirardelli.com
Ghirardelli also produces its very own hot cocoa or hot chocolate line. A choice pick-me-up, hot chocolate made by the Ghirardelli Chocolate Company are great drinks to accompany meals of any kind (or even enjoyed on its own!). The wonderful flavors (that will surely make each day a beautiful and memorable one) are the following:
Double Chocolate
Hot Cocoa with Chocolate Chips
Chocolate Mocha
Chocolate Caramel
More About Ghirardelli Hot Chocolate on ghirardelli.com
---
Ghirardelli Chocolate Chips (Baking Product)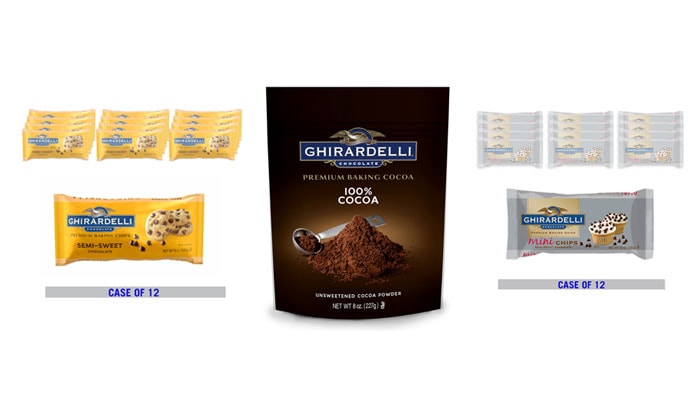 Image Source: ghirardelli.com
Making bakers and chefs smile, Ghirardelli also sells baking treats and essentials that will make each kitchen creation a work of art. In essence, the inclusion of these baking products is an amazing move – customers can create and even share their own recipes made out of these wonderful ingredients. Some baking essentials manufactured and sold by the company are:
Semi-Sweet Chocolate Chips
Chocolate Baking Bar (Semi-Sweet)
Classic White Chocolate Baking Bar
Unsweetened Chocolate Baking Bar
Bittersweet Chocolate Cacao Baking Bar
Milk Chocolate Baking Bar
White Chocolate Melting Wafers
Milk Chocolate Chips
More About Ghirardelli Chocolate Chips (Baking Product) on ghirardelli.com
---
Ghirardelli is the Way to Go
From providing wonderful chocolate delights to giving customers essential baking essentials, the Ghirardelli Chocolate Company is one fine group that has brought so much joy to the world.
With the group's various takes on confectionary treats (and its will to experiment and create new and exciting recipes and flavors), the Ghirardelli Chocolate Company definitely has a bright future.
Also, its focus on maintaining and emphasizing quality and customer satisfaction deserves an applause. Let us all enjoy some amazing treats from this chocolate manufacturer today!
Other Ghirardelli Chocolate Resources:
Ghirardelli Chocolate Company Official Website
Ghirardelli Chocolate Company Store
Ghirardelli Chocolate Company on Wikipedia
Ghirardelli Chocolate Company on Facebook