Lowney is a chocolate brand that became popular in the early 1900s. Its first factory was built at Mansfield, Massachusetts and was still used until 2010 by other chocolate brands for their production. The most recent is the Archer Daniels Midland.

Lowney was founded by Walter M. Lowney, a known chocolate connoisseur. It was discovered when Lowney was still in Boston in the early 1880s. The first years of the company was really successful and the news spread among state to state until it grew really popular in the while United States.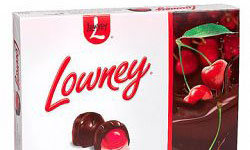 The factory became vacant in 2016 and was added at the list of National Register of Historic Places. This is because Lowney was a regular employer in the city and the factory itself is a good example of Late Victorian architecture.
Related Other Americans Chocolate Brand Milky Way list of chocolates
The whole factory compound which houses seven buildings measures 14 acres. The main building called Building 1 is a five-story structure placed in the center of the compound. The other buildings surround Building 1 which are mainly production plants and offices.
Lowney has sold millions of their chocolate and dairy products for several decades and has been a popular brand of dessert among Americans. A few of their chocolate products include the Lowney's Chocolate Bonbons, Lowney's Milk Chocolates, Lowney's Cherry Blossom, Lowney's Classic Chocolates, Lowney's Oh Henry, and Lowney's Sweet Chocolate Powder.
Moreover, they also sold Lowney's Cric Croc and Lowney's Milk Chocolate Crisps.
Due to its big debut, a lot of resellers got interested in purchasing bulk amounts of Lowney's products and sold them in retail price.
Through the years after Walter M. Lowney's death in 1921, the company has seen several owners and managers who continued the company's legacy in producing more chocolates. It was only until 2010 when it was closed down by the last owner, Archer Daniels Midland.