Japanese have a sweet love for chocolates, and we can't doubt that with the yummy line of chocolate brands they have. Meiji Dairies Corporation is one that is known not only locally in Japan but all over the globe.

It is a dairy company founded way back in 1917. Aside from manufacturing dairy products like ice cream, cheese, and milk, Meiji also sells pizza, sports drinks, chocolate bars and food supplements such as the Toromeiku, primarily known as a food viscosity preparation.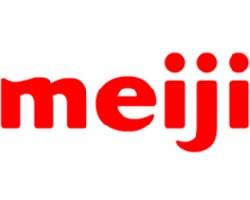 When the brand crossed over the boarders, it made a joint deal with a Thai company Charoen Pokphand to increase the marketing for dairy products. It was in 2009 when it made another joint deal with Meiji Seika Kaisha, Ltd and gave birth to a new company Meiji Holding Co.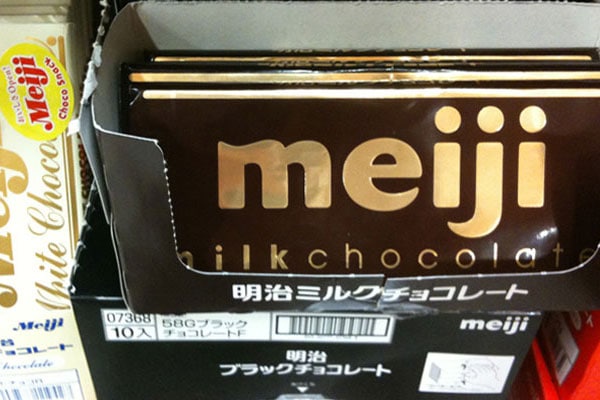 Image source: wikimedia.org
Even with the success that the company had through the decades, issues can't be avoided along the way. In 2011, a radioactive cesium was discovered on one of Meiji's milk formulas.
Related Other Japanese Chocolate Brand Full list of Lotte Chocolates
They made a claim that the amount of substance found in the milk are within the safety standards and will not pose a risk to its consumers. Although they decided to recall almost 400,000 cans of the said formula and make further tests to prove their part.
Products from Meiji include Hello Panda, Yan Yan, Almond, Macadamia, Pandaland, Lucky Stick, Milk Chocolate, Himilk Chocolate, Choco Baby, Meiji Best3, Sesame Stick Crackers, Black Chocolate, Copan, White Chocolate, and many more.
Official Website of the Company: