Godiva Chocolatier is a premium chocolate manufacturer founded in Belgium in 1926. It currently operates and owns more than 600 branches and shops in the Asia, Europe, Canada, United States, and over 10,000 retailers all around the globe.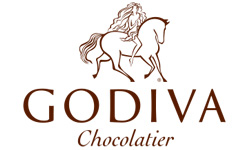 It was founded by Joseph Draps who first opened a chocolate boutique in honor of Lady Godiva at the Grand Place in Brussels, Belgium. The first store opened outside Brussels was in Rue Saint Honore in Paris in 1958. The company even grew more when it opened its first store in the Unites States in 1966. Godiva chocolates were sold at luxury strip malls. In 1972, Godiva opened its first full boutique in Fifth Avenue, New York City.
It was in 1967 when the Campbell Soup Company purchased Godiva Chocolatier.
Godiva not only sells chocolates but also coffee, cocoa, truffles, biscuits, chocolate liqueur, shakes, dipped fruits and sweets, wedding and party favors, and gift baskets. Gold Ballotin, French for small, cardboard box of chocolates, is their signature package.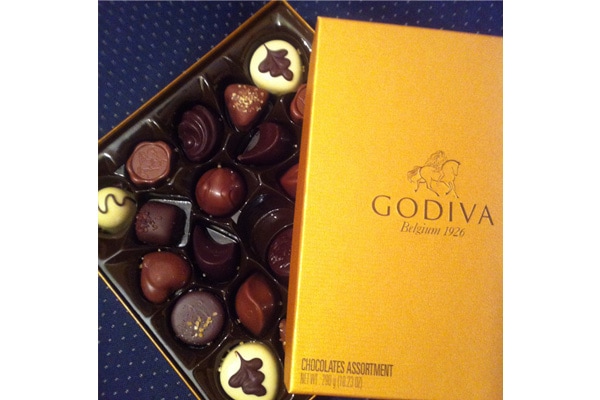 Image source: wikimedia.org
They also design and produce seasonal and limited-edition chocolates wrapped in special packaging for special occasions and holidays. Godiva also produces ice cream, cheesecake, coffee pods and a lot more. Godiva has already perfected its chocolate recipe that they were able to produce more food products from it.
Related Other Belgian Chocolate Brand Guylian Chocolates: Belgian's Sweet Pride!
Due to their extensive lists of products and widespread branches all across the globe, they reached an annual sales of $500 million in 2007 until the company was purchased by Yildiz Holding, a Turkish company. It was sold for $850 million.
As of this time, Godiva still continues on to operate more than 450 shops across the world. In 2012, they opened their first ever restaurant, the Café Godiva in Harrod's Department Store in London. This café has 40 tables in it and is serving chocolate pastries, beverages, and confections.
Official Website of the Company:
Save
Save
Save