Yummy! For the best in what Japan has to offer in chocolates, make sure to taste the many products from the Royce Chocolate line!

A slow growth was experienced when Royce Chocolate was first launched last 1983 in Hokkaido, Japan. Yet, like all great things, amazing things happen to those who wait and endure the years. Through sheer perseverance and care in developing their products, Royce soon became a top contender in the Asian candy industry by 1990.
And what a journey has it been for Royce Chocolate, which now, is one of the best and renowned chocolate manufacturers in the world. With more than 40 stores worldwide, this is truly an international brand to cater to anyone's tastes.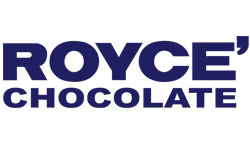 Image source: wikimedia.org
Countries with a Royce Chocolate stores are:
Singapore
Hong Kong
Malaysia
Thailand
Philippines
China
Brunei
Indonesia
Russia
Taiwan
South Korea
United States
India
Australia
United Arab Emirates
Canada
For each milestone achieved, Royce Chocolates keeps updated with the latest trends and demands that their market craves for. In fact, after its initial success during the 90s, this spectacular Japanese chocolate manufacturing company then invested its resources in creating even more delightful products for their fans to enjoy.
And yes, we are fans! After all, these delightful and gastronomic creations can be seen and experienced as works of art. With the amount of effort placed in quality and the details prioritized for each of their product lines, one can only expect the best from Royce Chocolate creations.
Royce Chocolate Flavors to Crave for
We're sharing some of the most outstanding flavors, products, and information that Royce Chocolate delivers for the market. We do hope that after reading you'd get your hands on some of these tasty treats!
Related Other Japanese Chocolate Brand Complete Meiji Flavors
Nama Chocolate
Combining the fresh and creamy delight of the finest chocolates and blending in a hint of great liquers – this is the magic that Nama Chocolate brings! The brand offers five kinds of this selection on a regular basis, with seasonal selections offered in limited quantity.
Nama Chocolate with Liquor
Nama Chocolate (Au Lait) – the best milk chocolate and fresh cream for a delectable and unforgettable taste experience.
Nama Chocolate (Champagne Pierre Mignon) – combines premium chocolate with a hint of Champagne Pierre Mignon.
Nama Chocolate (Bitter) – bring out the best qualities of the memorable bitterness of top cacao and Hennessy V.S.O.P. in this semi-sweet creation.
Nama Chocolate (White) – only the best Hokkaido cream is used in this delightful chocolate
treat.
Nama Chocolate (Maccha) – enjoy a quality green tea taste explosion in this popular Royce Chocolate product.
Nama Chocolate without Liquor
Nama Chocolate (Mild Cacao) – enjoy the best of Nama chocolates without alcohol. This treat makes the most out of only the best cacao beans.
Nama Chocolate (Mild Milk) – a fresh experience is the result from a perfect blend of milk chocolate for this product.
Nama Chocolate (Mild White) – similar to above, with a much greater emphasis on white chocolate for an even fuller taste.
Nama Chocolate (Ghana Bitter) – a bitter alternative for the Nama Chocolate selection, this product also offers a unique acid-bitter balance – truly a one-of-a-kind gastronomic experience.
Nama Chocolate (Ecuador Sweet) – experience only the top cacao beans from Ecuador in this product.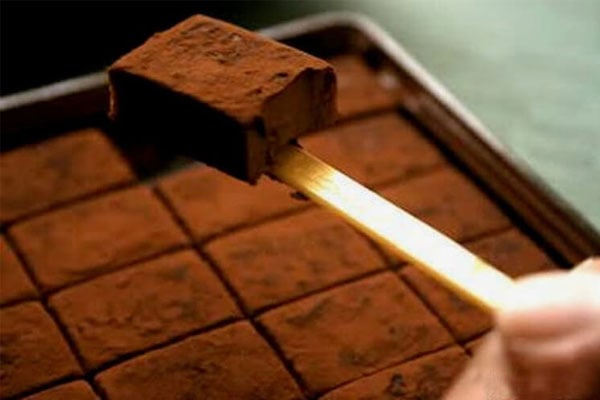 Image source: wikimedia.org
Pure Chocolate
Royce Chocolate takes pride in providing only top-class chocolates. Taking into account the texture, weight, and shape of each chocolate, one is assured that he or she only tastes the best from Royce. Additionally, each product from the Pure Chocolate selection comes in a set of two flavors – which means 20 pieces of a unique chocolate to enjoy in a box!
Pure Chocolate (Creamy Milk & White) – milk and white chocolates made with the freshest milk.
Pure Chocolate (Caramel Milk & Creamy White) – a great combination of creamy white chocolate and best-tasting caramel milk chocolates.
Pure Chocolate (Sweet & Milk) – the perfect balance of semi-sweet and classic pure chocolate choices.
Pure Chocolate (Venezuela Bitter & Ghana Sweet) – an exotic and flavorful combination of bitterness and semi-sweet chocolates in a box.
Pure Chocolate (Mild Bitter & Extra Bitter) – up for something bitter? This product combines the most bitter chocolates from Royce.
Chocolate Wafers
Royce Chocolate has also created a tasty selection that brings out the best in chocolate cream and four layers of crispy wafers.
Chocolate Wafers (Hazel Cream) – coated in premium chocolate, the wafers inside blend just right with the tasty hazelnut cream.
Chocolate Wafers (Tiramisu Cream) – behold a light yet tasty creation. With a coat of white chocolate, one is in for a delight with a perfect balance of mascarpone cheese cream wafers and coffee within.
Chocolate Wafers (Maccha) – green tea to its maximum! A maccha chocolate coat wraps around maccha cream sandwiched between the crispy and tasty wafers.
Chocolate Wafers (Strawberry Cream) – visions of strawberry fields are in store for those lucky to bite into this wafer. Milk chocolate coats around strawberry cream and crispy wafers in this wonderful treat.
Royce Chocolate Chips – Popular and Delicious!
Undeniably one of Royce Chocolate's most popular creations, these blend of chocolate and potato chips is a god-sent creation. Just seeing the quality of these chips, one can see how ingenious and detailed Royce Chocolate is. Here some of the products from this popular and delicious selection:
Potatochip Chocolate (Original) – a harmonious taste creation of salty potato chips and chocolate – just the perfect treat to munch on!
Potatochip Chocolate (Caramel) – these chips come with a coat of caramel white chocolate on one side.
Potatochip Chocolate (Fromage Blanc) – Royce Chocolate continues to surprise us with this combination. With a cheese-flavored white chocolate coating on one side, each chip will truly delight one's taste buds!
Potatochip Chocolate (Mild Bitter) – this product from the Potatochip selection combines chips with semi-sweet chocolate coating.
Make sure to taste Royce Chocolate products today!
Other Royce Chocolate Resources: