Snickers Chocolate Brands List
Hungry? You know what to grab!

If you are looking for a chocolate brand that's considered as a heavy meal that will surely save you from an untimely hunger, then pick Snickers chocolate bar. This American favorite has a unique recipe of nougat with ground peanuts, then topped with roasted peanuts with caramel covering and then wrapped in thick milk chocolate.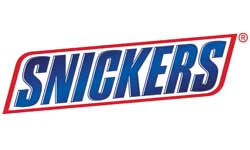 Now that's something heavy, right? No wonder it's ad says "Hungry? Grab a Snickers" because you can pretty much handle everything after eating this snack bar.
Related Other Americans Chocolate Brand Twix chocolate flavors
It was the year 1930 when the Mars family marketed the second chocolate product which is the Snickers chocolate. The concoction of milk chocolate, nougat, caramel and peanuts makes up for the unique taste of the confectionery product. Craving for one? It would be better to figure-out what flavor and size you should buy first before dashing to the nearest shop.
Here is the full list of Snickers flavors, sizes and variants:
Snickers Bites Pouch
Snickers Sharing Size
Snickers Bar
Snickers 2 to Go
Snickers Fun Size
Snickers Miniatures
Snickers Almonds 2 to Go
Snickers PB Squared
Snickers PB Squared 4 to Go
Snickers PB Squared Fun Size
Snickers PB Squared Miniatures
Snickers Ice Cream bars
Snickers Mini Ice Cream Bars
Snickers Ice Cream Cones
Snickers Ice Cream Brownies
Snickers Eggs
Snickers Egg PB
So here is the list of Snickers products with price:
Snickers Candy Bar (48pcs.): $36.95
Snickers Fun Size a(2lb./Bag): $13.45
Snickers Candy Bars Fun Size (90pcs.): $22.50
Snickers Minis (50oz./Bag): $15.99
Snickers Dark: $20.99
Snickers Mini's (128pcs.): $15.45
Snickers Almond (24pcs.): $16.80
Snickers Dark (24pcs.): $24.00
Snickers Peanut Butter Squared: $17.99
For more information about the brand, you may visit Snickers' main website. You may also contact them via phone call or email if you have other concerns or suggestions. What are you waiting for? Grab your Snickers now and get rid of that craving!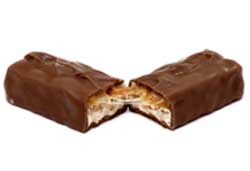 Photos of Snickers different types of chocolates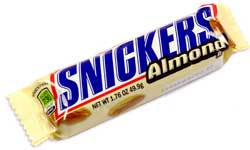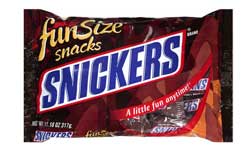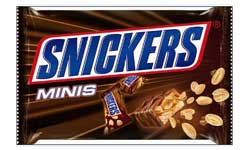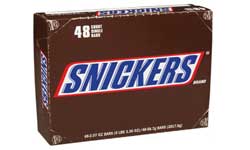 Trivia:
Did you know that Snickers chocolate was named after the Mars family's favorite horse? Back then, the chocolate was sold for only a nickel! Currently, Snickers' global sales reached $2 billion. Unlike in the United States, the brand Snickers is most commonly known as Marathon in countries like UK and Ireland. Snickers brand is also known for its hilarious advertising campaigns all over the world.
Official Website of the Company: