M&M's Chocolate Brands List
Melts in your mouth, not in your hand

Who doesn't know M&M's brand? Most probably, almost every person knows M&M's chocolate, (well, except for the babies). This very popular buttoned chocolate has everything that will make you want to eat more – cute colors, cute characters and the rich and creamy chocolate! However, there are still a lot of things you should know about your favorite chocolate.
The idea of covered-chocolate began in the year of World War II when soldiers coated their chocolates to a shell because they don't want it to melt. Forest Mars Sr. saw this and started doing the process. In the year 1941, Mars together with Bruce Murrie started producing the chocolates and named it as M&M's.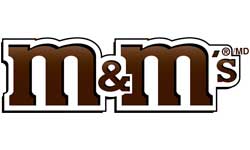 Since then, the marketing of the product spread throughout the country. Today, M&M's chocolates are one of the most favorite chocolates of all time. With its taste, texture and color, everybody is addicted. Usually, people carry a pack M&M's when they are at school, at work, at the road, or even just at home. The product is not only popular because of its taste, but also with its "spokescandies." These spokescandies are M&M's mascot.
Related Other Americans Chocolate Brand Hershey's Kisses flavors
They were just sketch at first, but then M&M's produced a life size of it because they know that those characters will attract more people. The idea did not go wrong. More people, especially the kids loved M&M's even more. The original characters were Red and Yellow followed by the sexy Green, then, they have Blue and Orange too. These characters became famous and most loved by everyone.
Here is the full list of M&M's flavors, sizes and variants:
Milk Chocolate (1pack $6)
Peanut (1 pack $6)
Peanut Butter (1 pack $6)
Coconut (1 box $21)
Almond (1 pack $8)
Pretzel (1 pack $8)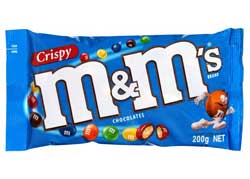 Photos of M&M's different types of chocolates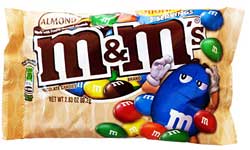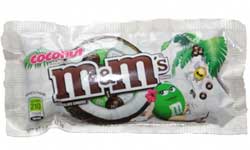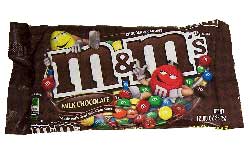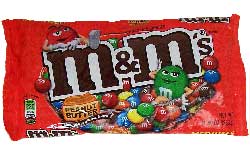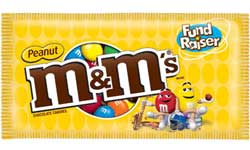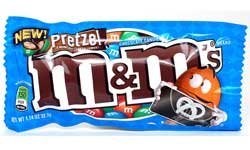 Please have in mind that prices can always change depending on the location. Variants are not always available because some of them are limited edition only.Be sure to grab one M&M's chocolates today and enjoy its taste that melts on your mouth! Buy a bag of M&M's as soon as you can!
Official Website of the Company: