Hershey's Chocolate Brands List
Good name, good taste
When you want to taste the sweetness of life through your taste buds, you just have to buy a Hershey's list of product. Not that this article is being subjective but Hershey's chocolate brand is one of the prominent names that you can think of when you want to eat the best chocolate there is.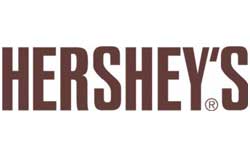 Even more, Hershey's products are way affordable than any chocolate brands that are not as good as Hershey's.
Related Other Americans Chocolate Brand Lowney Factory
Because this company has been continually growing to its success, various recipes were created like the following: Hershey's "Perfectly Chocolate" Chocolate Cake, Celebration Chocolate Cake, All-Chocolate Boston Cream Pie, "Perfectly Chocolate" Hot Cocoa, Chocolate Chip Banana Bread, Best Brownies, Hershey's Perfect Chocolate Chip Cookies and Chocolate Mint Dessert. Also,
Here is the full list of Hershey's flavors, sizes and variants:
Hershey's Milk Chocolate Bar
Hershey's Special Dark Mildly Sweet Chocolate Bar
Hershey's Air Delight Chocolate Bar
Hershey's Milk Chocolate with Almonds Bar
Hershey's Cookies 'N' Creme Bar
Hershey's Drops
Hershey's Miniatures
MR. GOODBAR Candy Bar
Hershey's Extra Dark Chocolates
Hershey's Nuggets
Hershey's Symphony Milk Chocolate Bar
Hershey's Sugar Free Chocolate Candy
Hershey's Syrup
Hershey's Cocoa
Hershey's Baking Chocolate
Hershey's Baking Pieces
Hershey's Dessert Topping
Hershey's Milk & Milkshakes
Taste the goodness in every bite by buying some of Hershey's products! Whether you're a stress-eater who want to get rid of your worries by eating sweet treats or a dieter who's craving for sugar-free and fat-free chocolates, Hershey's is the only brand for you!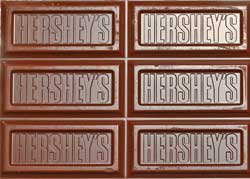 Photos of Hershey's different types of chocolates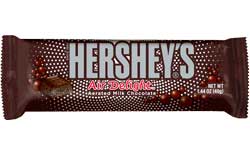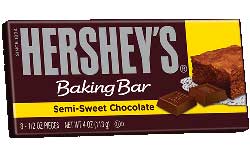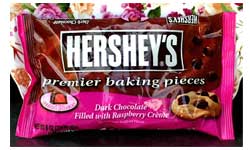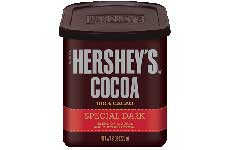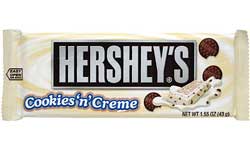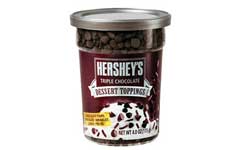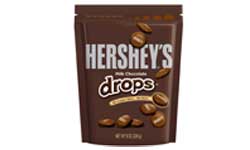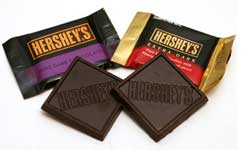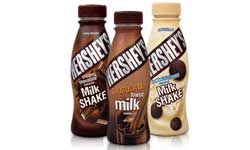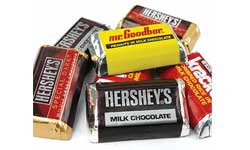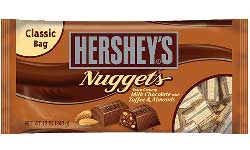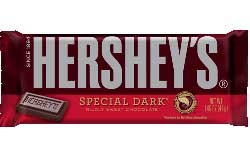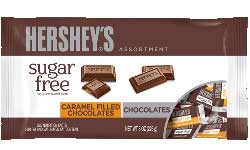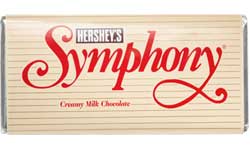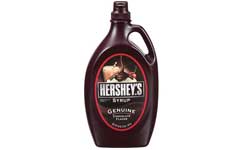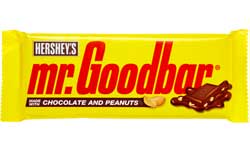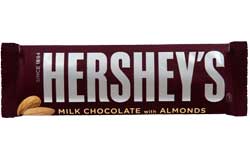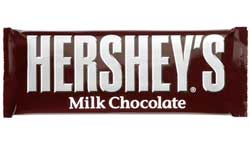 Trivia:
Did you know that before the chocolate manufacturing company Hershey's was established, Milton Snavely Hershey first put up the Lancaster Caramel Company? The milk and caramel recipe became a hit and in the year 1900, Hershey sold the caramel company to an unknown purchaser for $1,000,000. Then, Hershey decided to put up a chocolate company instead. From then on, The Hershey's Company became known by many loyal customers.
Official Website of the Company: