Aero is a chocolate merchandise formulated and manufactured by Nestle. It was first launched in 1935 in North England.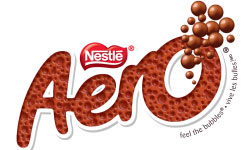 At the end of the year, it was already a popular product in the area and pushed its export throughout the UK. A year after, the success of Aero reached New York and continued to spread in other countries like Japan, Australia, South Africa, and Canada.
Related Other English Chocolate Brand Full list of Mars Chocolates
Before becoming Nestle's product, it was actually a chocolate produced by Rowntree's until Nestlé acquire them in 1988. The Aero is very popular with its bubbly texture that melts in the mouth and collapses into smaller pieces. It actually has several forms including the Aero Biscuits, Aero Bars, and the original Aero Mint.
Aero's initial wrapper for the mint version was green and brown for the milk chocolate variant. When Aero was still handled by Rowntree's, it had a slogan on the wrapper that reads "Hold on tight or I'll fly away!".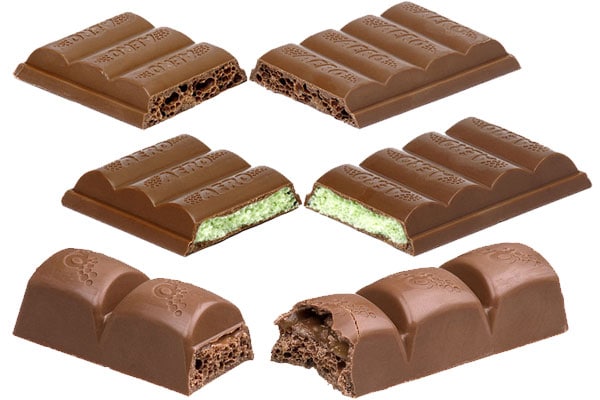 Image source: wikimedia.org
Aero had several flavors upon its sales flight – the original Aero which is milk chocolate, caramel Aero which has caramel on top of the chocolate, the mint Aero which has a mint-flavored center covered in milk chocolate, dark chocolate Aero, Latte-flavor Aero, white chocolate Aero, and crispy Aero's which is almost the same with the Crunch bars Nestle sells.
A weirder flavor Aero was also launched for a short time – the Orange Aero and the 1970s Strawberry Aero. The first was launched in 2012 in the UK and in Canada while the latter was sold in 2014. A newer Caramel Aero was also released during this time.
Other Aero Chocolate Resources: